The NCRC&DC has been working with Gold Ridge Resource Conservation District since 2015 to install large, landscape-level water conservation systems in the West Sonoma County area. These large projects are funded in part by state grants to help restore salmonid fisherie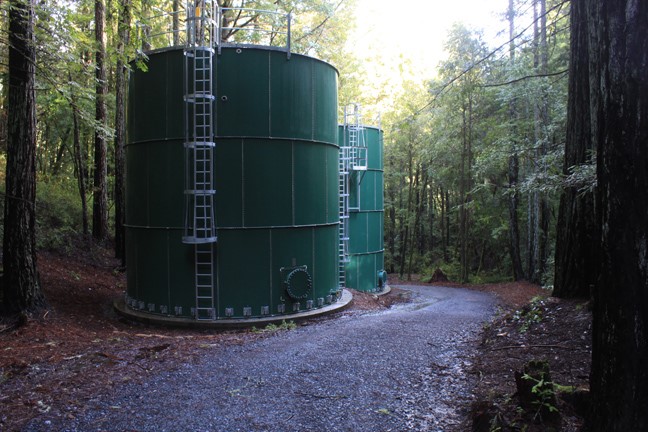 s in the north coast.
Projects have occurred in:

Salmon Creek
Green Valley Creek,

Dutch Bill Creek

If you are a farmer or rancher and wish to start a water conservation project for your land, please contact your local Natural Resources Conservation Service (NRCS) office as well as your local Resource Conservation District for ideas, assistance, and more!
NRCS Field Offices:
NRCS-Area 1
Ukiah Service Center
1252 Airport Park Blvd., Suite B-1
Ukiah, CA 95482
PHONE 707-468-9223 FAX 707-468-5278
NRCS-Area 2
Petaluma Service Center
1301 Redwood Way, Suite 170
Petaluma, CA 94954-1136
PHONE 707-794-1242 FAX 707-794-7902
Resource Conservation Districts within Marin, Sonoma, Mendocino, and Lake Counties can answer many questions for you regarding water and other conservation activities:
Gold Ridge Resource Conservation District
Marin Resource Conservation District
Mendocino Resource Conservation District
Sonoma Resource Conservation District
Lake County Resource Conservation District