In 2019, we began to deploy combination systems that include a raincatcher as well as a bee patch to be irrigated by the raincatcher. In addition, vermiculture composters are also deployed with the rich composted mulch being used onsite for the bee patch and other plantings.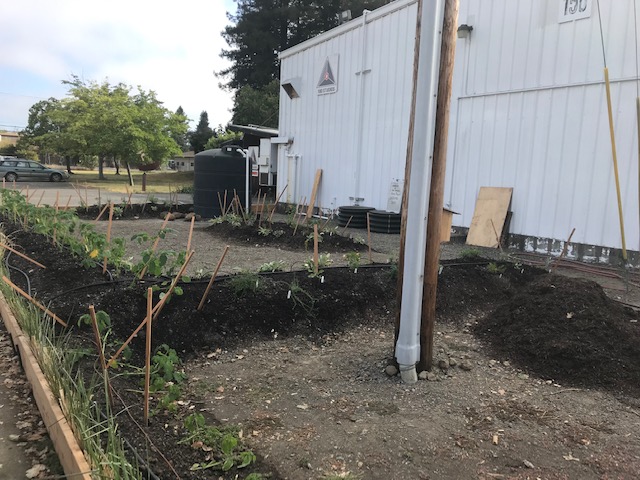 Projects have included:
The Oasis Project at 180 Studios, where Elsie Allen High School students took action to bring a new wildlife habitat to an industrial area in their Santa Rosa neighborhood.
In 2019-2020, we are deploying a Learning and Healing Garden at the The Living Room that will create a serene habitat area at the Living Room and integrate our pollinator protection, water conservation, and vermicomposting programs. Our project entails working with the Living Room's homeless and at-risk women and their children in developing and constructing the healing and learning garden. This garden will be designed for sustainability, with quiet sanctuary areas and whimsical child-centric areas. Most importantly, this garden can be utilized for ongoing education and outreach. We plan to partner after this project is built with the Living Room for ongoing informal sessions presented at the site to educate in pollinator habitat, conservation actions, and composting; these sessions will illustrate how everyone can make a difference and empower Living Room clients to be a part of change-making.